An artistic exploration of ocean acidification research
---
A
blog
posted on 31/07/2020 by Akosua Viktoria Adu-Sanyah
No comments yet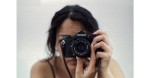 Who produces the knowledge we consume and digest? What are their names, their beliefs, their fears? What are their favorite books and meals? What sacrifices do they make?
In September, a group of marine biologists will travel the Strait of Magellan in South America's Patagonia region to continue research on ocean acidification and its effects on the marine ecosystem.
Sometime in fall last year, I stumbled across an article about the work of this team and was fascinated. Following my heart and curiosity, I contacted the Chilean scientist mentioned in the article with the proposition to create a photographic project around their work. Dr. José Luis Iriarte, Professor at the Universidad Austral de Chile, welcomed and invited me to join the field trip. From this exchange, the idea for Behold The Ocean formed itself.
Behold The Ocean is an upcoming visual storytelling project about the team's expedition. Using photography and video as a window into the researchers' world and work, the project will contribute to the visibility of climate scientists and the environmental circumstances in which their research is embedded.
The research group is studying the phenomenon of oceanic acidification due to melting glacial ice in the Seno Ballena region and the resulting changes in the behavior of whales, dolphins and sea lions, zoo and phytoplankton, as well as algae and toxic algal blooms. The occurrence of toxic algae bloom has increased in recent years, which has a considerable impact on the communities of Patagonia's coastal regions.
The relationship between climate change and the frequent occurrence of toxic algal blooms in southern Patagonia has not yet been thoroughly researched, and by accompanying the team as they work to gain more understanding, I hope to open their findings to more people.
What intrigues me the most is human connection and disconnection, our relationship to nature, and how these dynamics evolve over time. When it comes to science, we have a tendency to disregard these dynamics and focus on the seemingly abstract and allegedly ever-functioning production of usable knowledge instead. With Behold The Ocean, I'd like to artistically explore the human aspects within a scientific environment.
I will be spending around two weeks out on the Patagonian waters with the team of scientists to learn about their stories and look forward to sharing these experiences with you later this year.
If you're interested in this project, here is an opportunity to support its crowdfunding campaign until the 17th of August: www.beholdtheocean.com.
You can learn more about Akosua's work here: www.akosuaviktoria.com