A
blog
posted on 29/11/2017 by Michel S. Bourqui
No comments yet
It's been a while since we've published anything, and based on that, it might appear that we've had a very quiet 2017. But things are not always what they appear to be at first glance.
Behind the scenes, we've been hard at work this year consolidating Climanosco's foundations. We finalized our terms, policies, processes and guidelines to create a sound contractual basis for the organization's functioning. We've also been engaged in some important reflection – examining and refining our identity as an organization, and as a result, rebranding and overhauling our entire website to better reflect our goals and values.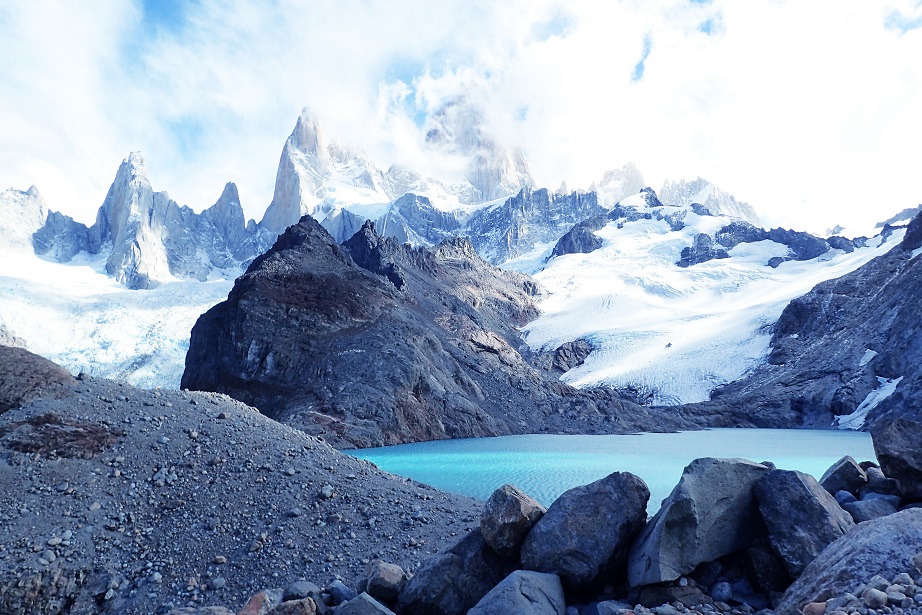 Lake Mount Fitz Roy, Patagonia, courtesy Salla Ruppa
Why was it important to re-work our identity and our website?
Our previous website was always intended as a starting point. It was blank canvas, where we could candidly draft and explore our many ideas as we began to refine our vision for Climanosco. This allowed us to make our first steps, but as an artist's initial sketches pale next to a fleshed out and cohesive final composition, we understood that our 'first draft' website was not fully formed, and that many had difficulty grasping what our organization is about. Tackling the challenge of presenting our story, work and goals in a clear way became a priority to allow us to continue progressing towards our goals.
Climanosco has three basic principles: to be independent and neutral, to be individual-based, and to seek the highest standards in climate science. These principles guide our governance, but also inform our identity. It is an identity with the individual at the centre rather than the organization. It is one of a bottom-up organization paving the way forward, driven by the support of the members it engages and the general public it meets.

Magic Valley El Chalten, Patagonia, courtesy Salla Ruppa
Visually speaking, this sets Climanosco to present itself with a neutral and clean look, so that the contributions of its members may stand out in all their color and diversity. At the same time, in certain areas it's necessary for Climanosco to set the tone.
Climanosco exists to challenge each of us to re-invent communication of science, and to provide a framework to help pave the way forward in this endeavor. The new logo with its underline ending just under the last letter of our name reflects this on-going path-finding.
The second element of our branding is grounded in Climanosco's goal to make climate science accessible for everyone. We are motivated by the intention to make climate science more tangible for everyone and want our mission and our content to be accessible on every level – from how it is presented to the language used to the tone of the website that represents us online. The warm, earthy colours and the natural landscape imagery used throughout our new look are meant to create an intimate link between the sensitive world and the sometimes abstract world presented in climate research.
And in case you are curious, all the landscape images used are photographs taken by our own Marketing and Communication manager, Salla Ruppa, during her various travels. Our personal love of and connection to nature contributes greatly to our inspiration.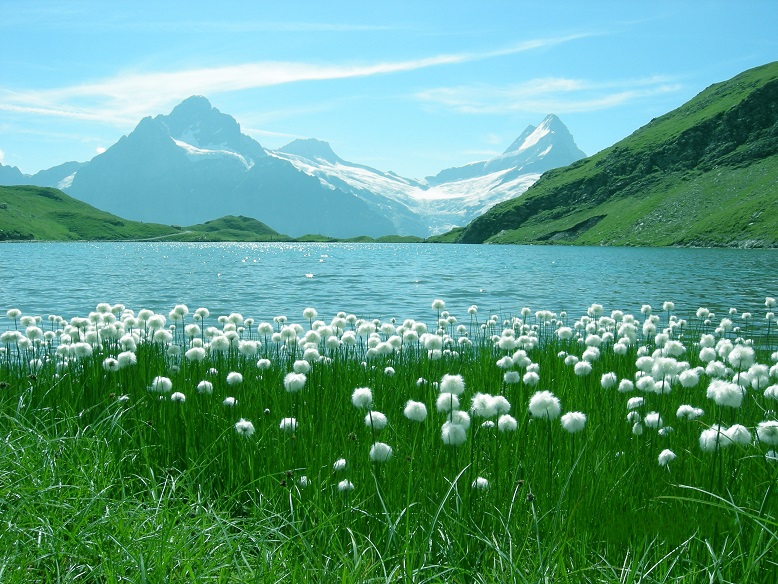 Schynige Platte, Switzerland, courtesy Salla Ruppa
This new website creates a solid foundation for Climanosco to develop over the coming years. We can now shift our workforce onto new priorities, namely developing content and reach.
In the short term, we plan to increase our volume of research articles by organizing regular calls for manuscripts.
In 2018 we will be prototyping a special youth call for manuscripts for students aged between 14 and 17. Our goal here is to offer to students an opportunity to deepen their understanding of climate science while engaging them into its communication. Their manuscripts will be revised by scientists and the students will be co-authors of the manuscript.
We are also starting work on supplementing our research articles with additional material such as videos, interviews and other interactive material. This supplemental material is meant to offer an easier entry into climate science as a bridge with more human and interactive content. These materials can also support teachers, students and citizen scientists in engaging with climate science. We will, for instance, offer simple data sets for use by students or citizen scientists as a direct dive into the world of climate research.
It is within this context that we are launching this new blog today. This blog provides a channel where Climanosco members can individually share elements of the bigger picture around climate science and its communication with our audience. We welcome stories of personal experiences, insights on news, historical perspectives or unexpected behind-the-scene stories.
The year 2018 will be a very exciting one with many front-stage developments and we are looking forward to it. But 2017 has not yet said its last word. We hope you'll join us this December as we finish off the year with more news and events to share with you. Stay tuned.